Environmental Grants
Grants to Whitehorse, Yukon Nonprofits, For-Profits,
Schools, and Groups for Environmental Initiatives

City of Whitehorse

10/16/17 16:30 Receipt - Major Grants; Minor Grants are accepted on a first-come, first-serve basis from January 1 to November 15.
Grants of up to $1,000 and grants greater than $1,000 to Whitehorse, Yukon nonprofits, schools, groups, and for-profit organizations to further environmental projects and initiatives that benefit local residents. Applicants are advised to contact program staff prior to applying.

Projects that include the following criteria will be considered for funding:

1) The project contributes to the Strategic Sustainability Plan (SSP).

2) The project does not duplicate existing programs in the public or private sector and is directed to new initiatives or unmet needs.

3) The majority of the members of the applicant reside in the City of Whitehorse.

4) The project will take place within the City of Whitehorse.

5) The project demonstrates environmental leadership.

Eligible Expenses shall be directly related to the project and may include:

1) Equipment and supplies required to complete the project (rental/purchase)

2) Professional wages will be considered for projects, but not wages for unskilled labor. No ongoing staff wages will be considered

3) Honoraria to a maximum of $175.00 per day

4) Printing (brochures, educational material, etc.)

5) Project advertising (radio, newspaper, signage, banners, etc.)

6) Facility rental fees for special events

7) Airfare, accommodation and meal costs for instructors and conference presenters in Whitehorse: (a) Meal costs at a per diem of $40.00 per day; (b) Airfare based on the cost of a return airfare ticket from Calgary, Edmonton or Vancouver at the lowest economy airfare (booked two weeks in advance)

8) Projects whose capital or equipment costs exceeds $500.00 must also provide: (a) Matching funding – maximum request from the City is 50% of the item (capital or equipment); (b) Two quotations as part of the grant review process

Applications will be assessed using the following criteria:

1) The applicant is a non-profit society, school, commercial organization or group in Whitehorse.

2) The degree to which the project is aligned with the SSP action items/ objectives.

3) The application is accurate, concise, complete and credible.

4) The applicant demonstrates the ability to contribute, in a significant manner, to the project. Example: volunteer labour, partnerships and/or financial contribution.

5) The applicant demonstrates the ability to undertake the project and there is a high likelihood of success (projects of similar nature from other jurisdictions that have been successful as well as the demonstrated ability of the applicant to conduct projects in the past).

6) The applicant has the appropriate liability insurance, necessary licenses, landowner consent and permits required to complete the project.

$25,000

-Major Grants: $1,000 or more
-Minor Grants: Under $1,000

The City is unable to provide guaranteed funding beyond the current year (i.e. an allocation of assistance each year over a three year period).

The City of Whitehorse offers financial assistance to encourage volunteer nonprofit societies, commercial organizations, schools, and groups in Whitehorse.

Commercial organization means a group, business or entrepreneur carrying on any business or industrial undertaking of any kind or nature for the provision of professional, personal or other service for the purpose of profit or gain with a valid City of Whitehorse business license.

Nonprofit society means an association or company of persons united together by mutual consent in order to deliberate, determine and act jointly for some common purpose without financial gain, and is incorporated under the Societies Act.

Group means an informal association of two or more individuals who have come together for the purpose of undertaking a project.

Eligibility:

1. Nonprofit societies must be in good standing. Businesses must have a valid City of Whitehorse Business License.

2. A group or organization may only submit one application at a time.

3. Grant applications will not be accepted from any group or organization that is overdue on money or obligations owed to the City of Whitehorse, including outstanding Accountability Statements.

4. Joint applications are acceptable; however the applicants must identify one group that will be responsible for the Finances and Accountability.

Expenses Not Eligible for Funding:
1) Fundraising events
2) Costumes, props and personal equipment
3) Computer hardware/software and internet access
4) Office furniture and equipment
5) Operations and maintenance of office (space rental, phone and fax bills, heating, electrical bills)
6) Medals, crests, uniforms
7) Wages for unskilled labour
8) Registration fees and facility user fees for City operated facilities
9) Events held outside the City of Whitehorse
10) Gifts and draw prizes
11) Retroactive funding for a project that was initiated or completed prior to the application being received by the Environmental Coordinator. If any activity on the project takes place between the time of application and the awarding of funds, the application will not be considered retroactive funding. However, there is no guarantee that the project will be funded.

Applications for Major Grants ($1,000 or more) are accepted twice annually on February 15th and October 15th, or the first business day following the 15th. 55% of the funds (i.e. $13,750) are available in February, and the remainder in October. All Major Grant applications must be received by the City of Whitehorse prior to 16:30 on the deadline date.

Minor Grant (up to $1,000) applications will be accepted on a first-come, first-serve basis from January 1 to November 15. In the first Quarter, a maximum of $2,500 will be available; following each set deadline listed in section 13 of the guidelines, any unallocated Major Grant funds will be available for Minor Grants. Any Minor Grant applications received within 3 weeks of a set deadline will be evaluated with Major Grant applications received at the deadline.

Within six weeks of the application deadline, applicants will be notified in writing as to their status.

Applicants must read the Whitehorse Sustainability Plan prior to applying. Your application should demonstrate how your project will contribute to meeting the objectives and goals of this plan.

Review the Whitehorse Sustainability Plan here:
http://www.whitehorse.ca/departments/environmental-sustainability/whitehorse-sustainability-plan

Applicants are also advised to look at the list of past projects (attached below).

It is strongly suggested that you discuss your project with the City of Whitehorse Environmental Coordinator before submitting an application.

Applications should demonstrate the ability to contribute, in a significant manner, to the project through volunteer labor, partnerships, and/or financial contribution.

Successful grant applicants might also be eligible to apply for matched funding from the Community Fund for Canada's 150th:
http://communityfoundations.ca/cfc150/

Before starting your grant application, please review the funding source's website listed below for updates/changes/addendums/conferences/LOIs.
Office Location:
4210 Fourth Avenue, 2nd Floor
Whitehorse, YT

P: (867) 668-8652
F: (867) 668-8386
environment@whitehorse.ca

Canada: Yukon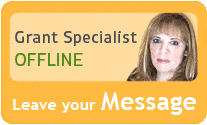 Our team of researchers and grant specialists review hundreds of funding resources daily to make sure GrantWatch.com provides members with the most up-to-date grants.
We have grants for: